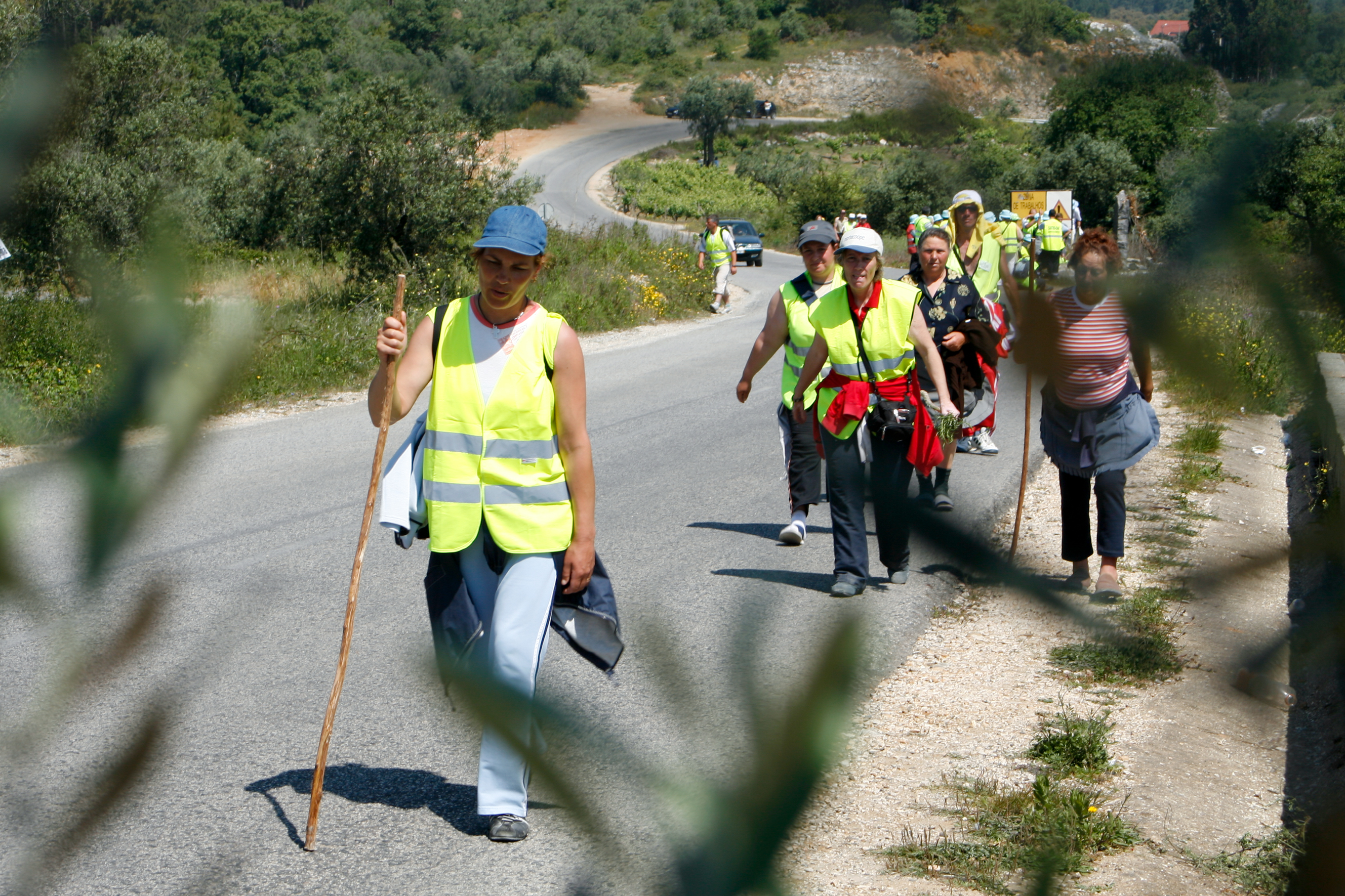 About 30.000 pilgrims on foot are at this moment heading to the Shrine of Fatima, a number predicted to rise up to 40.000, according to Fr. Manuel Antunes, Spiritual Assistant of the Message of Fatima Movement (MMF).
For several years now the Shrine of Fatima assigns the coordination of the assistance to the pilgrims of foot to Fatima in anniversary pilgrimages to the MMF, in association with the Order of Malta, the Red Cross, The Fire-Fighters, The Scouts and the Servants of Our Lady Association, where it is possible to find doctors, nurses and other volunteers.
These numbers refer only to organized and communicated pilgrimages, so the final number shall be superior, already noticing a great number of people on the roads closer to Fatima.
The first organized pilgrimage left on the first of May from Bragança, with a blessing spoken at the Cathedral by the Bragança-Miranda Bishop, Monsignor Jose Cordeiro.
Pilgrims on foot have, along the several paths, 70 reception stations, with the support of 1.500 volunteers, among doctors, nurses and assistants. In all stations there will be spiritual assistance.
The Reception Station of Viseu was the most recent one to open, also with a ceremony at the Cathedral See, presided by the Bishop, Monsignor Ilídio Leandro, with the presence of the City Hall and Civil Protection representatives.
The solemn opening of the Station of Viseu was joined to the 50th birthday party of Our Lady of Fatima´s image, worshiped at that Cathedral.
"At the moment what we register is a massive interest from these people involved in the pilgrims on foot support, an interest manifestly greater than in other occasions, whether it is with the offering of goods, or in the availability of services", says Fr. Manuel Antunes.
"Besides people in general, the Church itself, through hierarchy, has been given a greater attention to pilgrims on foot", he said.
He referred, the case of the Bishop of Viseu, who presided to the opening of the Station of Viseu, and the case of the Bishop of Porto, Monsignor Francisco dos Santos, who lunched with the pilgrims on foot at the Corim Station, near Gondomar, Porto.
Most of the 30.000 pilgrims already on the road are originally from Bragança, Porto and from the Beiras, noticing a greater quantity of young people, many of them college students.
"It is the case of Lamego, where the larger group of young college people comes from", he said.
Pope Francis goes on a Pilgrimage to Fatima on the 12th and 13th of May to preside to the Centennial of the Apparitions and the canonization of Francisco and Jacinta Marto, the youngest non-martyrs saints of the Catholic Church.