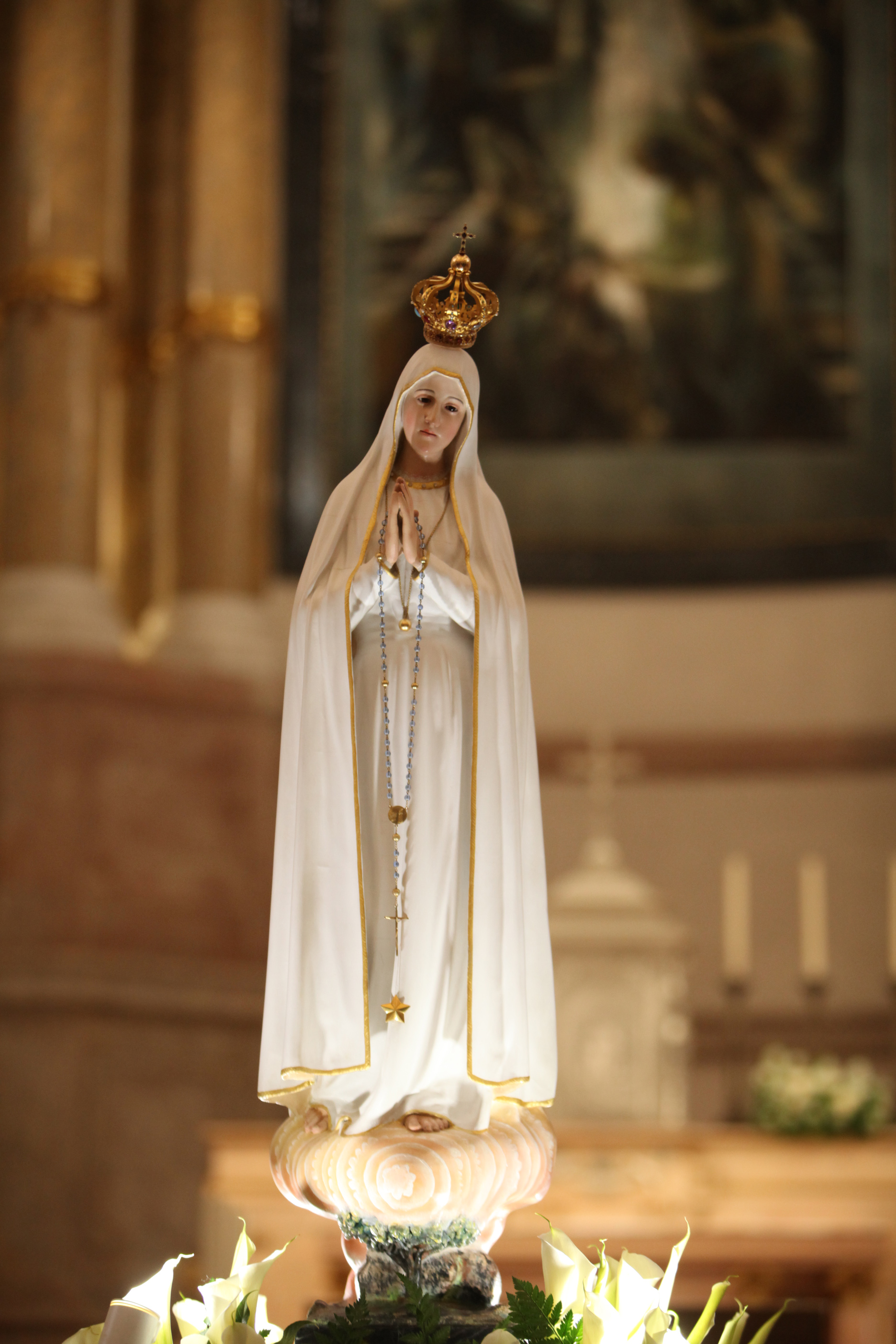 Considered as a unique Marian icon, with a spiritual and symbolic worth recognized by all, from the humblest pilgrim to popes, the sculpture of Our Lady of Fatima is since its beginning requested by Catholics communities from all over the world.
As it is unique and apart from the recognition of the important role it could play if sent to other parts of the country or the world, the need to preserve the statue led the Shrine's administrators to commission right in 1947 the execution of two statues that were named Pilgrim Statue and Immaculate Heart of Mary.
Following direct instructions of Sister Lucia
According to the magazine Fatima XXI, José Ferreira Thedim, the same author of the sculpture of the Chapel of the Apparitions, executed two new statues, but this time following the direct instructions of Sister Lucia who, according to the same magazine of the Shrine of Fatima, "followed the execution" of the two works by giving indications and clarifying the doubts of the sculptor.
The statue of the Pilgrim Virgin, meant to be sent out of Cova da Iria, presents some slight differences with a slightly tight-fitting dress and a mantle without the golden ornaments of the original sculpture.
The hands remain in a praying position near the chest, while the statue of the Immaculate Heart of Mary has opened arms just as Our Lady had in the Apparition of June 13th to the three Shepherds, showing "a heart encircled by thorns which pierced it", according to Sister Lucia.
The statue of the Pilgrim Virgin, offered by the bishop of Leiria, Mgr. José Alves Correia da Silva, was crowned in Fatima on May 13th, 1947, by the Archbishop of Évora, Mgr. Manuel Mendes da Conceição Santos.
But this initiative was not enough considering the increasing number of requests of the Pilgrim Virgin; that is why the Shrine's administrators commissioned over the years more copies of the statue in order to answer those increasing requests.
There are currently 13 statues of the Pilgrim Virgin; the number of trips made over the years is yet to be ascertained.
After numerous outings, the first Pilgrim Virgin is enthroned in the Basilica of Our Lady of Fatima and leaves it only on special occasions.
The more recent occasion was between May 2015 to May 2016 while the statue visited the 20 dioceses of the country (except Angra do Heroismo, to where the second copy was sent).t