The Logo of the visit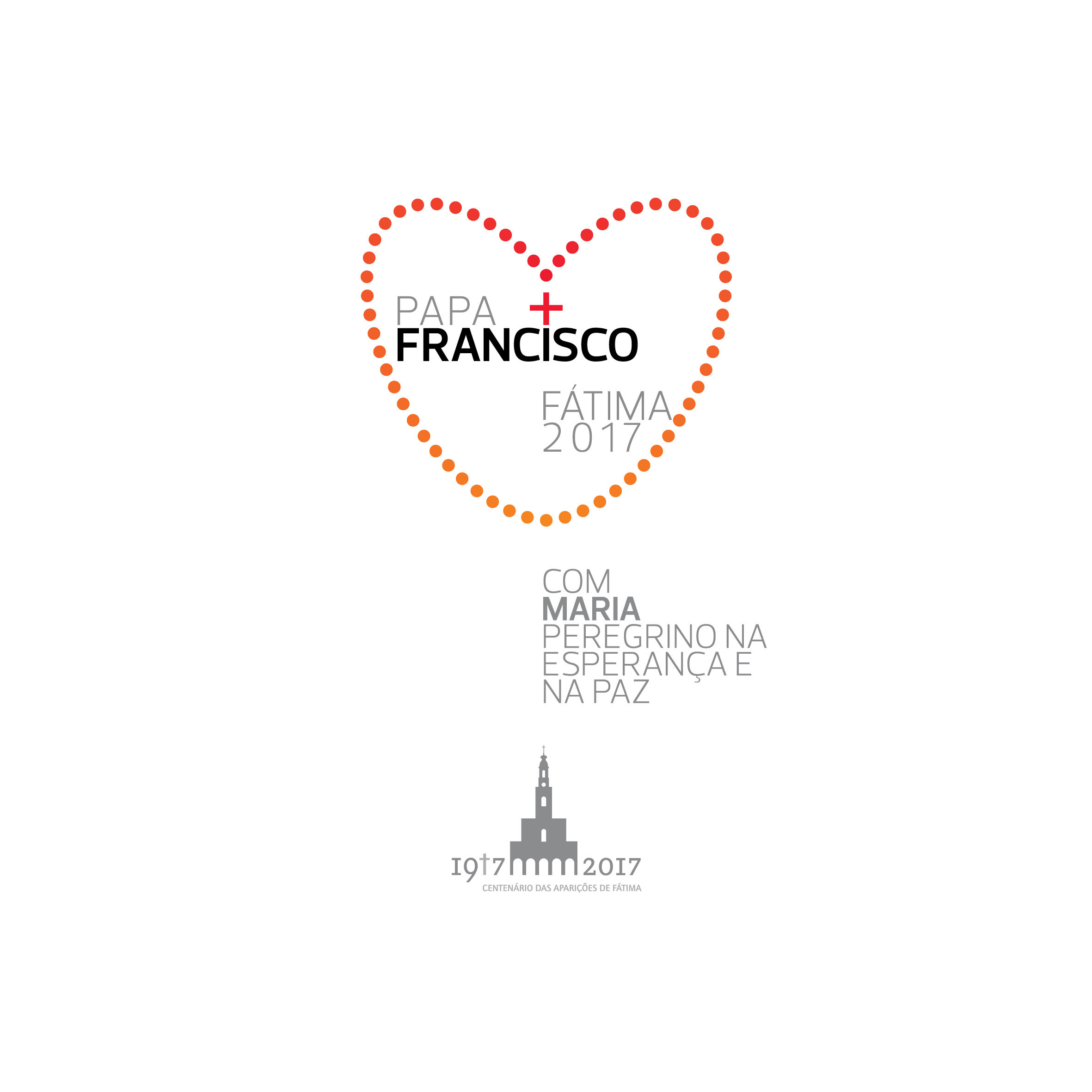 In addition to posters, hymn, prayer and official logo of the Celebrations of the Centennial of the Apparitions, a set of specific audio and visual elements was developed for the visit of Pope Francis to Fatima, on May 12th and 13th.
From the designer Francisco Providência, these elements represent the logo and the official poster of the visit.
The objective was «to convey by graphic communication a Pope who is a messenger of mercy and peace, so simple and approachable as the Saint he honored, not without connecting his visit to the Marian Shrine of Fatima through its most universal signs (heart + rosary) », refers the author in the descriptive document.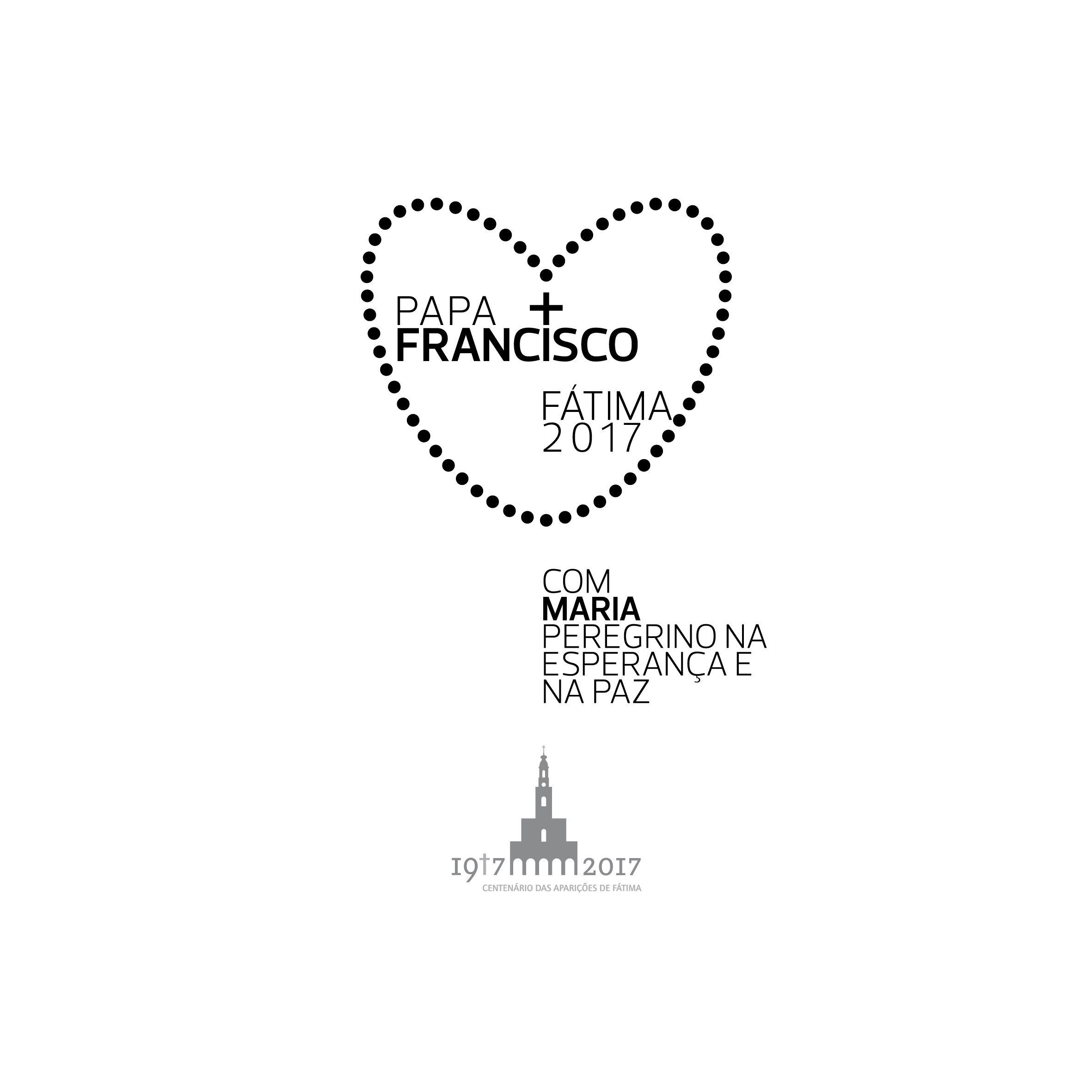 Logo
For the logo, a Portuguese font was chosen, Prelo Light and Semi-Bold, designed in 2008 by Dino Santos; this font, as the author of the materials explained, embodies the texts with «the touch of simplicity and clearness» that characterized Pope Francis.
A geometric composition of double ellipses, symmetrical and convergent, which outline is formed by the beads of the rosary, was incorporated connecting the visit of the Pontiff with the Immaculate Heart of Mary.
The graphic logo, created for the Centennial of the Apparitions, was included as well as the message «With Mary, I go on pilgrimage in hope and peace»