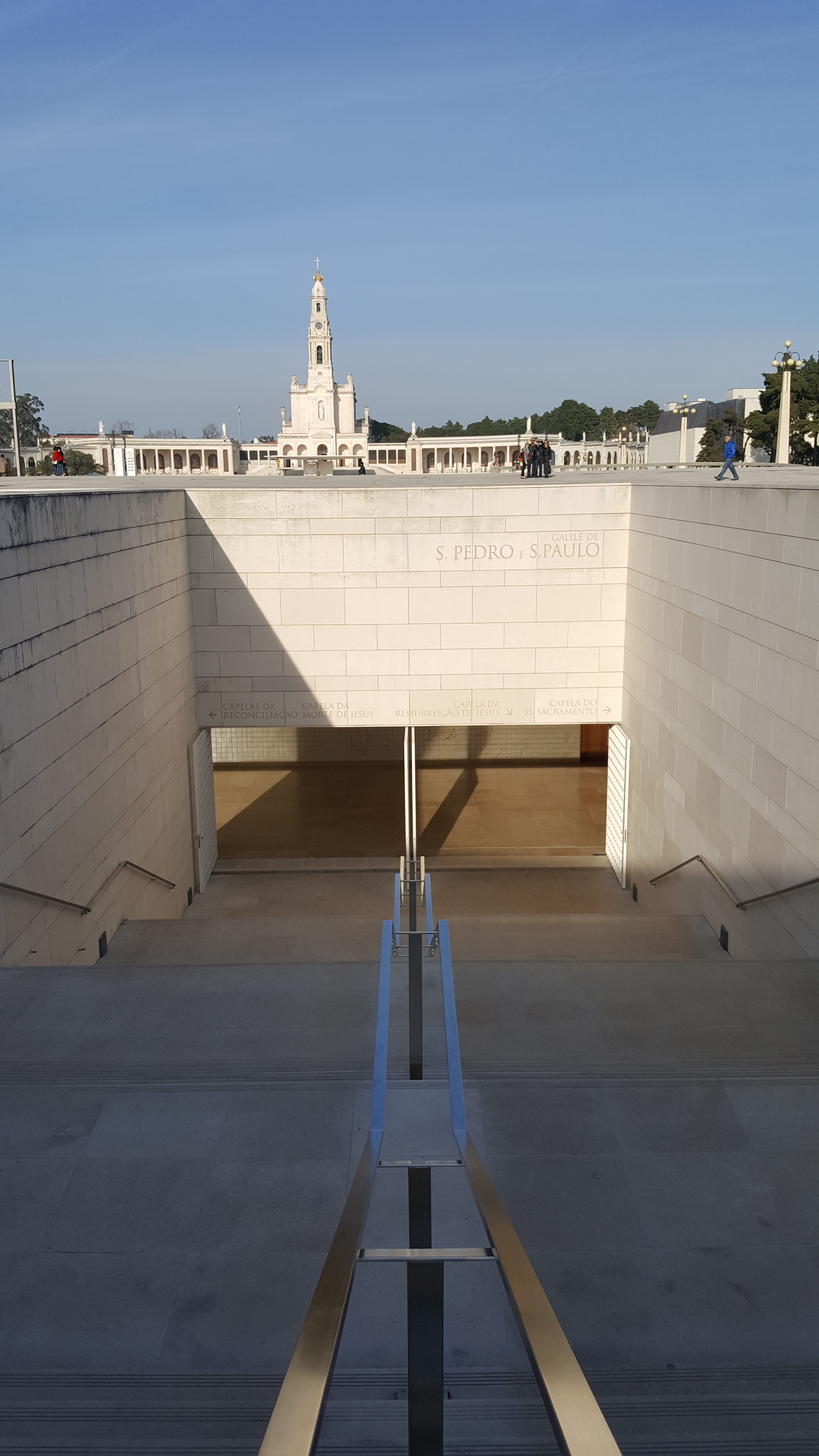 The usual schedule of confessions in the Shrine of Fatima is:
7.30 am – 1.00 pm
2.00 pm – 7.30 pm
Confessions take place in the Chapels of Reconciliation, located in the lower floor of the Basilica of the Most Holy Trinity, accessible by stairways and ramps behind the Jubilee Portico.
The sacrament of Reconciliation is celebrated in the seven official languages of the Shrine: Portuguese, English, French, Spanish, Italian, German and Polish.
For the visit of Pope Francis, on May 12th and 13th, another special schedule is proposed:
On the 12th: 7.30 am – 12.00 pm
​On the 13th: 6.00 am – 8.00 am, and 2.00 pm – 7.30 pm.